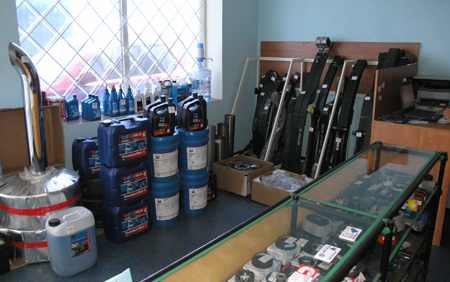 This section of our company has two important purposes:
The sale of American truck parts from our stores which are located on the main routes of southern Russia.
2) The supply of spare parts to repair stations throughout the region.

The section employs delivery and logistics agents who are working with dozens of delivery companies in Russia as well as in the USA. Our depots are constantly receiving and distributing spare parts and we ensure that our depots are fully-stocked at all time. Our stores contain a stock of over 2500 of the most needed parts.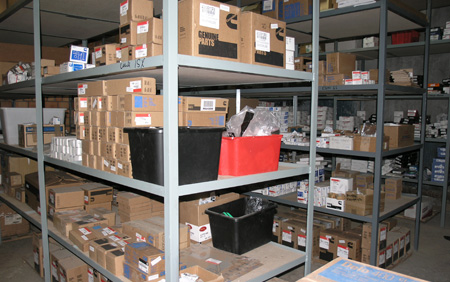 The section has a staff of 10 workers, who are all qualified to identify precisely all automotive mechanical details, and who have catalogues of American vehicles, engines, transmission and brake systems at their disposal.
Our specialists will quickly determine the number of the part you need,
and inform you regarding availability and cost. If your part is not in stock, we can still give you all the information about the order and delivery time.
Our company is about fast and precise diagnostics, a quick delivery of needed parts, and a high-quality repair within a guaranteed timeframe, i.e. a minimum wait for your vehicle's repair and, as a result, a maximum effectiveness of the use of your vehicles.